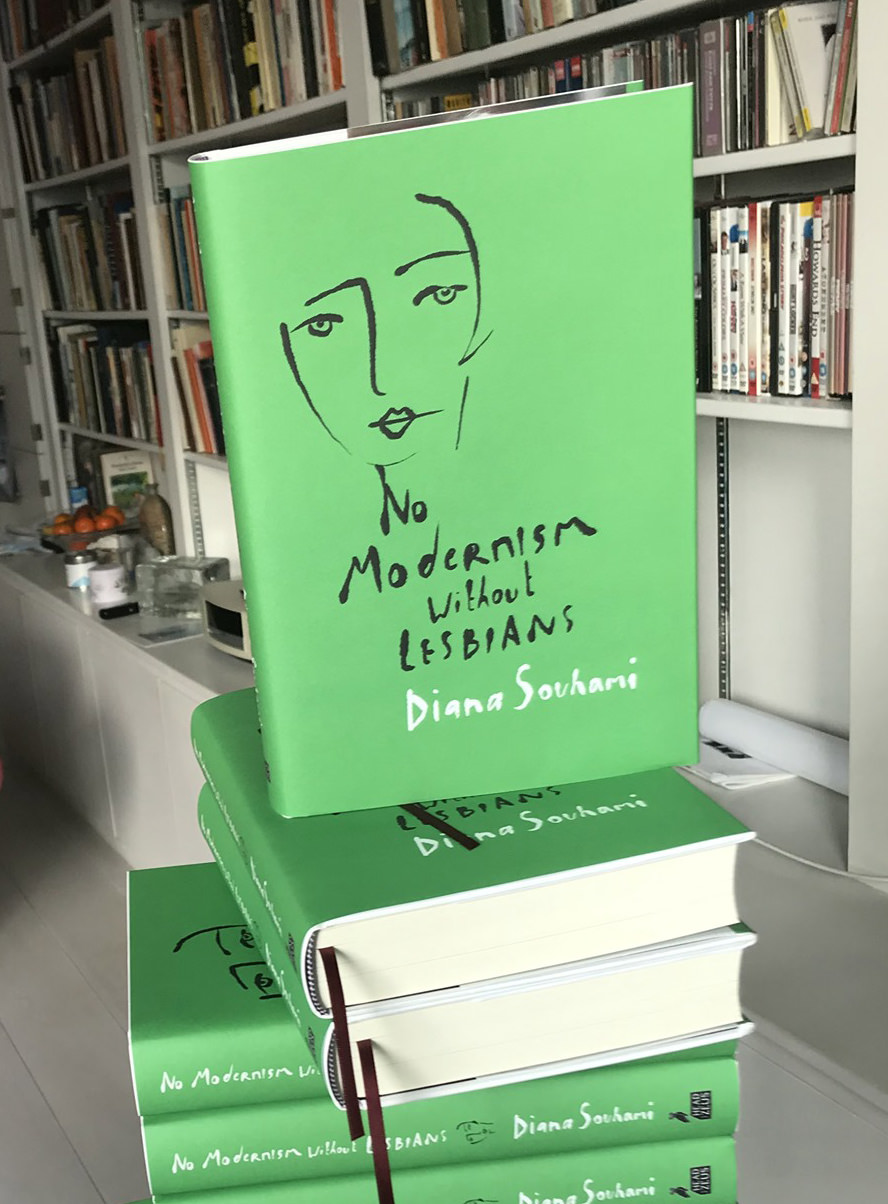 The book is here: finished copies of No Modernism Without Lesbians have arrived. Not quite the anticipated launch week of drinks and thanks and celebration, but hey, we've got plenty of time to read… Books can be now be ordered. Amazon offers a discount of £5 and free delivery. Many local bookshops offer free postage.
All scheduled public events up to 21 May have been postponed. Details about rescheduling are as yet unclear.
I gave a launch talk on Facebook Live on 2 April. If you'd like to watch it's on my facebook page
I'm now posting news of reviews and online events on twitter and facebook.
So far there have been two welcome review: this one is from The Times and this from The Spectator.
The Stylist have chosen it as one of the books of the month for April, and more reviews are in the pipeline. Various online interviews and events are planned. I'll advertise these on twitter and facebook. [ Read more ]
Memoir
Decisions to be made about this. My agent thinks it could be a book. If I got a commission that would be some money up front to write it in a concentrated way. So I'll put in a proposal. If no publisher wants it I'll go back to the website idea of postings as and when. [ Read more ]