No Modernism Without Lesbians launch video
Posted 4 April 2020
Publication day
Posted 2 April 2020
Hardly a propitious time for publication but confined to home and with all else cancelled I was very pleased to see finished copies. And the finished book does look lovely: photos integrated into the text, and the green cover, white boards and purple endpapers the colours of the suffragettes. I like the purple ribbon, to keep the page. The expertise and thoughtfulness of a lot of people goes into making a book.
Countdown to Publication #8
Posted 6 November 2019
No Modernism Without Lesbians is the definite title of my next book. 2 April 2020 is the publication date, Head of Zeus the publisher. The jacket has been approved and passed and I must learn to love it as much as others say they do. There was lots of interest in the book at the Frankfurt Book Fair, so Georgina, my agent, says. Photographs are being researched – there is an allocation of 40 – and the manuscript is with the copy editor who I hope will not have a comma fetish. I share Gertrude Stein's disdain for commas question marks and exclamation marks. I suppose house style will put me in my place.
For days I have struggled with references citations and justifications and all the end-of-book parings and detritus. I know everything comes from somewhere and there's no such place as nowhere, but…. it's like looking under the bed and in all the cupboards. I'm insufficiently methodical, have a rubbish memory and have never enjoyed this accounting business.
This will be my fourteenth book. I used to think I'd like to write six. Now I'd like to write just one more. Maybe two.
Countdown to Publication #7
Posted 21 August 2019
I'm to meet the editor before I leave for Lesbos. She has read the book again and has lots of ideas to discuss 'organisational, presentation things…. making sure we keep track of all the wonderful people who come in and out of the book, and making sure it's cohesive in narrative and theme….We should talk about the title too. The central message of it is right, but it might not convey just what an enjoyable read the book is… I don't anticipate much editing as the writing is so clear, as well as funny and beautiful.'
I so welcome this attention and nurture – this discernment, thoughtfulness, encouragement and care. It sort of makes me glow inside. It almost – almost – makes me feel I might have done something well. I'd half like to leave the book here – the illusion of a pearl in an oyster shell, without prising it out, without the razzmatazz of publication – too many books, the spotlight glare, being found wanting, being found out…. Hey ho and O well. Writing is what I do and without that who am I.
International Eressos Women's Festival
Posted 17 August 2019
If you're heading for Greece and the 2019 International Eressos Women's Festival on Lesbos from 7 – 21 September watch out for these events:
Lesbian Biography Discussion Panel
Sunday 15 September, 18:30 Skala Eressos Town Hall
Diana Souhami · Jill Gardiner · Alison Child
Women in Media panel Q&A
Tuesday 17 September, 18:00 The Budda Bar, overlooking the Aegean Sea.
Valerie Milano, editor Hollywood Times · Rachel Potter, documentary film maker · Clare Hand, freelance journalist · Tzeli Hadjidimitrou, writer, film maker, photographer · Diana Souhami
Johnson and Dyson
Posted 16 August 2019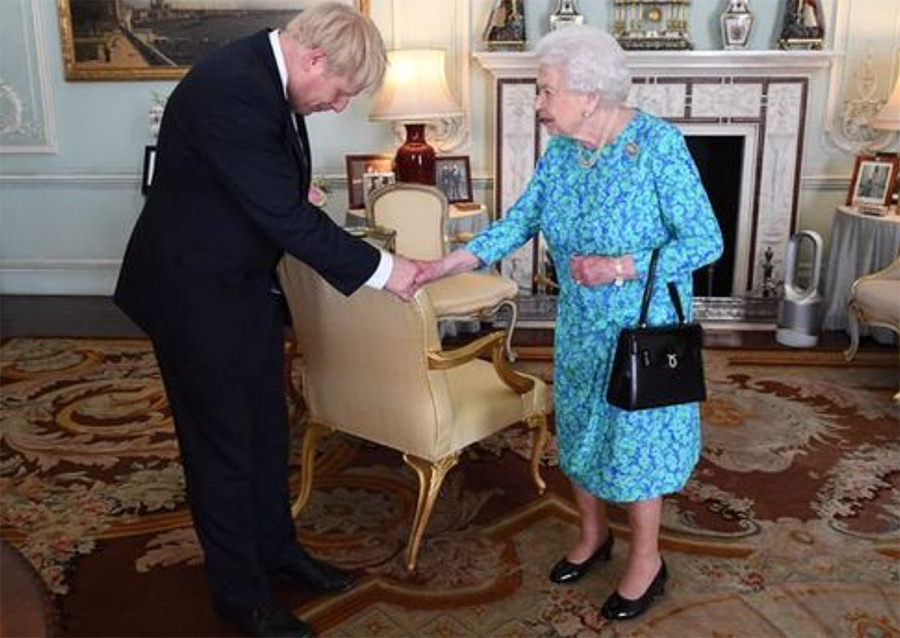 What gets me about this photo, more than the cringing obsequy of an untrustworthy self-serving man, is the offence of a Dyson hot + cool fan heater in the hearth. What's it doing there? Surely our queen did not choose it. It costs £549. Cosi-glo electric coals would be more in keeping with her decor.
I had a Dyson vacuum cleaner. It played up and I chucked it. Never thought much of it. I now have a Henry for a fraction of the price. I am entirely satisfied with my Henry which I recommend to the queen. You switch it on and you switch it off. You wind in the cord with a handle. The dust bag never seems to need changing. It sucks up like no cleaner has ever sucked up before.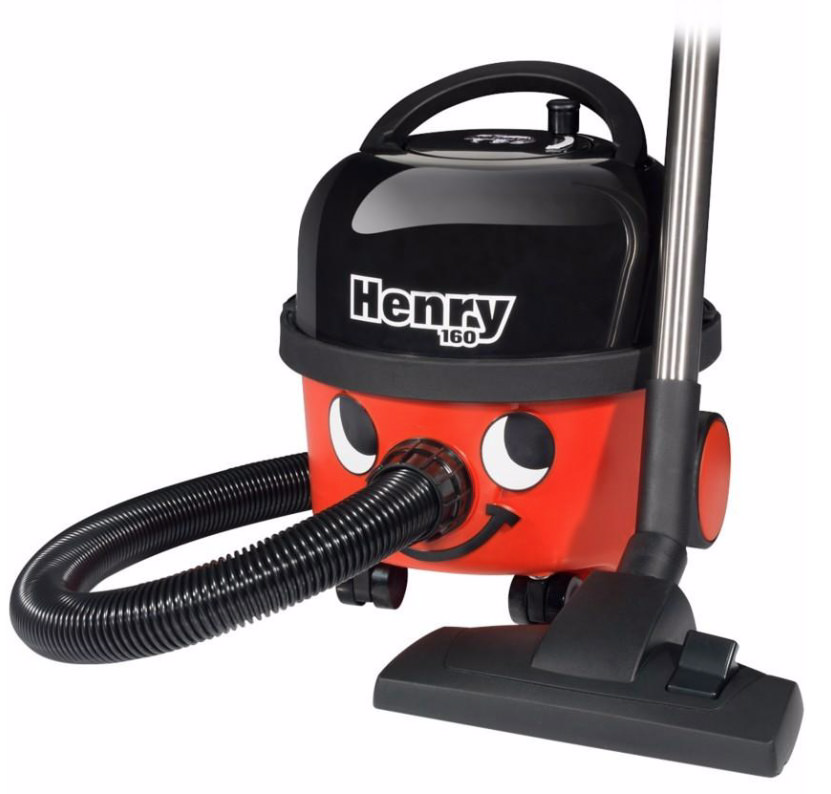 I don't trust Dyson any more than Johnson. Another self-aggrandising Brexiteer over-feathering his nest. He has moved his business to Singapore and bought a £44 million penthouse there for him and Lady Deirdre.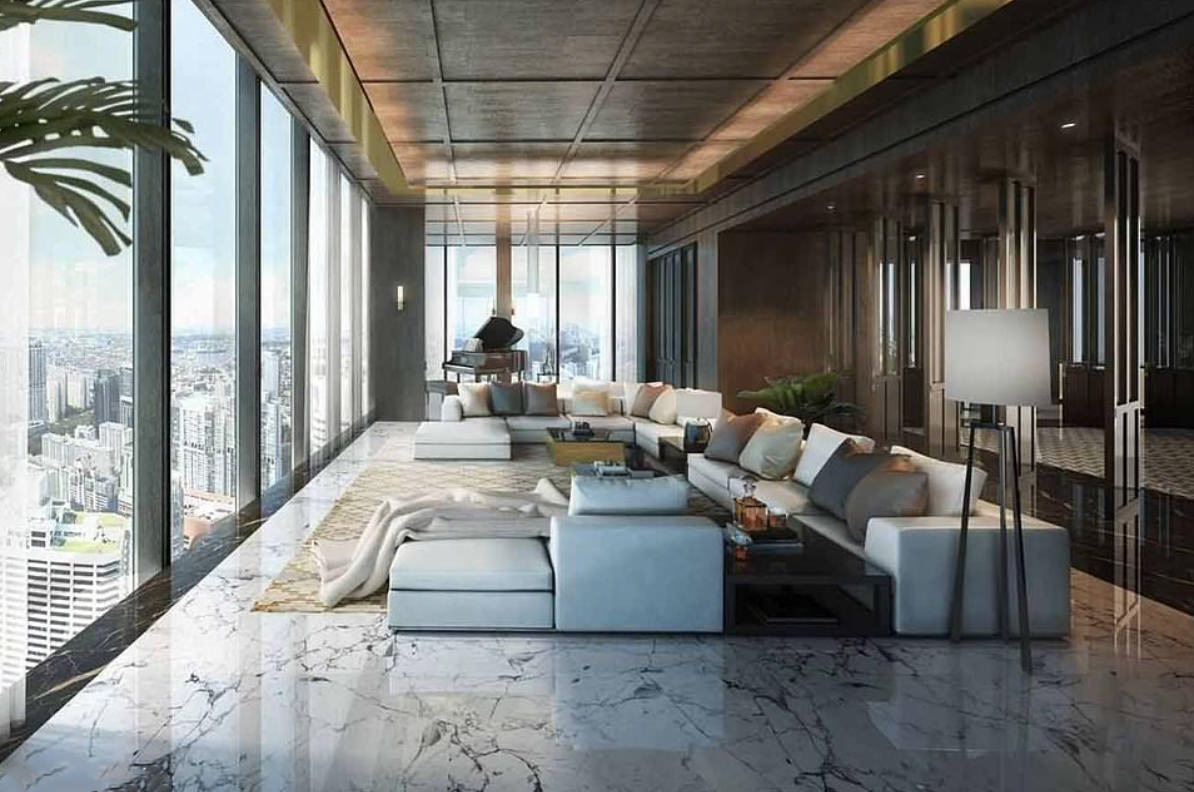 Mind you imagine the punishment of sitting lined up on those sofas staring at the plate glass while someone tinkles 'Home Home On the Range' on the Steinway.
Where the Deer and the Antelope Play
Where Seldom is Heard
A Discouraging Word
And the Skies Are Not Cloudy All Day
You'd need those blankets to put over your head. And a Henry for diversion.
Meanwhile we are stuck here in Little England, our European passports threatened, witness to all we know to be wrong. The thesis of my latest book is 'Throw Over Your Man'. Read it please if it ever reaches the shelves. It's truly past time for women to guide us in a different direction.
Countdown to Publication #6
Posted 15 July 2019
And now an email from the editor:
I'm reading and making too many notes as I want to do a good delivery report to get everyone fired up and wanting to read it. I'm enjoying it even a little too much I think, so lingering overlong in some sections. It's so so beautifully written…
Another gush of short-lived elation for me. The old saw has it that pride comes before a fall.
Countdown to Publication #5
Posted 1 July 2019
Not a word from editor or publisher. It's been two weeks now. This is more dispiriting than a hangover. Not even 'I can't open the attachment', or 'Don't worry I printed it out and it's in the shredder'. Nothing. Not a peep.
Oh well, I tell myself, there are too many books and editors are busy people. there may well be a good reason why I haven't heard. Life is far more important than art.
Meanwhile each day I turn out a cupboard. Yesterday it was shoes. Never again will I wear an uncomfortable shoe. What vanity made me buy those heels. Today it will be kitchen shelves: herbs and spices. The paprika has turned beige and the cumin is best before 2014.
Countdown to Publication #4
Posted 24 June 2019
We drank champagne in Café Monico in Leicester Square. One glass of champagne's fine, but it's a wicked drink for a hangover – something about carbon dioxide in the bubbles leading to rapid absorption of alcohol into the blood stream. Or so I read in the Daily Mail.
Countdown to Publication #3
Posted 20 June 2019
9.57 a.m Another e from agent. 'Soooo LOVE the book. Wish I had been there. What a time! What cool girls. Can't wait to discuss at lunch. Another wonderful book. With love and admiration.'
Two hours of elation.
Wanted to boast but boasting never goes down well. Not many people love you enough to want to hear puffery stuff. I boasted a bit. Not unduly, but a bit. I WhatsApped the writers with whom day after day for what feels like forever I have sat in the book stacks of the London Library in St James's Square. It's a wonderful library. For us all it's better than working from home – home is a place for distraction and procrastination – deadheading the geraniums and grooming the cat. We are a supportive group. Not friends exactly but rather like a team. Anyway I sent a WhatsApp text:
11.15 a.m. 'And now I've had such a wonderful email from G. that I dare almost to feel for a moment pleased. Hope I can buy you all a drink.'
Countdown to Publication #2
Posted 18 June 2019
11.34 a.m. Email from agent: 'I begun it last night. I am gonna love this.' She suggested lunch dates. We agreed a date 3 weeks away. 'You just write so well' she e'd. Now what writer doesn't want to hear that…
Ten minutes of elation.
Countdown to Publication #1
Posted 17 June 2019
11.55 a.m. Sent manuscript as Word email attachment to agent and editor. About a year overdue. ( 'My agent', 'my editor', 'my publisher' smacks of entitlement: my solicitor, valet, gardener, cleaner, cook and wife. All mine.) Kept message brief: 'I hope this converts OK to a Word attachment. I use Pages'. Held back on explanation or apology. Don't show weakness or vulnerability.
12.03. Agent e'd receipt : 'Wonderful!'
12.17. Editor e'd receipt: 'Wonderful'. I pondered absence of exclamation mark. Did that mean it wasn't a wonderful thing to receive. Possibly. Did it mean it was unwanted. That was an extrapolation too far.
12.30. Opened Sent attachment. Just to check what I'd pinged into the ether. Oh dear. Not what I thought I'd sent. A hotch potch of typefaces, line breaks and hyphenation, sprawling headings, blank pages. A mess of a manuscript. Technology can be vicious.
12.33.Redelivered attachment with equally laconic unapologetic email: 'I notice formatting doesn't kick in with the shift from a Pages to a Word document. I'm sending you the Pages version hoping you can read from that.' Not a cool start, I thought. Not cool at all. I'd be better off with a typewriter or a pencil, I'm not of this age.
12.39. Agent emailed 'OK!'
Nothing from publisher
Another Book
Posted 15 June 2019
2 april 2020 is the projected publication date for my new book. Head of Zeus is the publisher. Modernism Would Not Have Happened Without Lesbians is the working title. I don't know what the final title will be. I've suggested: Not the Paris of Our Fathers: Four Lesbians and Modernism. The publisher seems to favour No Modernism Without Lesbians. I wonder about Lesbians Galore in 4 volumes, this being the first. 'Don't worry about the title' the editor said over lunch on Friday 3 May. 'We'll sort that later.' But it's not sorted yet.
Cavell Nurses' Trust
Posted 2 June 2016
My biography of Edith Cavell led to my being invited to be patron of heritage for the Cavell Nurses' Trust. This charity helps nurses who hit on hard times because of illness or impoverished retirement. One of Edith Cavell's ambitions was for such provision for nurses.
Past Events
Polari Salon at the Bradford Festival of Literature
The Hideout, Sunbridge Wells, Millergate, BD1 1SD
Sunday, 3 July 2022 · 6:00 pm to 7:15 pm
I'll be at the next Polari Salon, along with Jill Nalder, Paul Burston and Adam Lowe.
Journeys to the Grave: Radclyffe Hall
BBC Radio 3
Monday, 13 June 2022 · 10:45 to 11:00 a.m.
I will be presenting this programme, about a visit to Radclyffe Hall's tomb in Highgate Cemetery on Radio 3. I also have a minor role in Gateways Grind with Sandi Toksvig which will be out on BBC 4 and iPlayer on 21 June.
Warwick Words History Festival
Lord Leycester Hospital, 60 High Street, Warwick CV34 4BH
Sunday, 11 October 2020 · 10:30 a.m. to 11:30 a.m.
Polari Salon with Paul Burston
Southbank Centre
Friday, 31 July 2020 · 7:15 p.m. to 8 p.m.
Diana Souhami returns to Paul Burston's LBGTQ+ literary salon to talk about No Modernism Without Lesbians.
No Modernism Without Lesbians
Five Leaves Bookshop, 14A Long Row, Nottingham NG1 2DH
Wednesday, 10 June 2020 · 7 p.m. to 8:30 p.m.
Modernism Probably Wouldn't Have Happened Without Lesbians in Paris
The British Library, 96 Euston Road, London NW1 2DB
Friday, 1 May 2020 · 7:15 p.m. to 8 p.m.
Diana Souhami in conversation with Afshan D'Souza Lodhi about No Modernism Without Lesbians.
Talk Radio: Badass Woman's Hour
Saturday, 4 April 2020 · 7 p.m to 7.45 p.m.
A live interview with Diana Souhami about her new book, No Modernism Without Lesbians.
No Modernism Without Lesbians launch event
Gay's The Word Bookshop, 66 Marchmont Street, London WC1N 1AB
Thursday, 2 April 2020 · 7 p.m. to 9 p.m.
Ladies of the Left Bank
Wiltons Music Hall, Graces Alley, London E1 8JB
Wednesday, 5 July 2017 · 7:30 p.m.
Paris between the wars was a hotbed of radical female experience, with Gertrude Stein, HD, Djuna Barnes and Mina Loy regrafting identity through the language of feminism and sexual politics. Lisa Dwan, Prudence Chamberlain, Peggy Reynolds and Diana Souhami will celebrate the great poetry of this cohort, the role of their sexuality in shaping Modernism, and their radical feminist perspectives.
Modernism Wouldn't Have Happened Without Lesbians
The MAC, Belfast
Saturday, 25 March 2017 · 12:30 p.m.
Another scheduled talk by me: part of 'Imagine! The Belfast Festival of Ideas and Politics' taking place 20-26 March 2017 in Belfast.
The Artist Gluck "no prefix suffix or quotes" and Other Notable Lesbians
Redmonds Lecture Theatre, John Moores University, Liverpool L3 5UG
Friday, 3 March 2017 · 6 p.m.
I will give this talk. It's the 3rd Allan Horsfall Lecture, sponsored by the Campaign for Homosexual Equality in honour of its founder. The event is free but booking is essential.
Tales of Hidden Heroes: Lesbians and Modernism
University Centre, Shrewsbury
Friday, 17 February 2017 · 6.15 p.m.
I will give this talk at the Shrewsbury LGBT History Festival
Gluck, Radclyffe Hall, Violet Trefusis and other Notable Lesbians
Exeter Phoenix, Exeter
Sunday, 12 February 2017 · 4.30 p.m.
I will give this keynote lecture at the Exeter LGBT History Festival.
Forbidden Lives
Unity Theatre, Liverpool
Thursday, 3 November 2016
Join author Diana Souhami (The Trials of Radclyffe Hall, Mrs Keppel and Her Daughter), Nigerian activist and asylum seeker Aderonke Apata, The Rt Hon. The Baroness Barker and intersex lesbian activist Valentino Vecchietti as they discuss forbidden lesbian and bi women's lives from the past to the present with DIVA editor Jane Czyzselska.
International Nurses Day
Salford Health Centre
Thursday, 12 May 2016
The naming event featured talks by Diana Souhami, who wrote a biography of Edith Cavell, and Dr Claire Chatterton of the Open University, who is chair of the Royal College of Nursing's History of Nursing Society.
Polari Soho Special
The Light Lounge, 1 Newport Place, London, WC2H 7JR
Monday, 11 April 2016 · 6 p.m.
London's award-winning LGBT literary salon goes back to its Soho roots with this special event for London Book Fair. Hosted by Paul Burston with readings from author Diana Souhami, playwright and actor Alexis Gregory, poet and spoken word performer Keith Jarrett and author and comedian VG Lee. Cocktails and chat from 6 p.m. Readings from 7 p.m., with a bookstall kindly provided by Gay's The Word.